Prof. Paulo Gustavo Pellegrino Correa, PhD.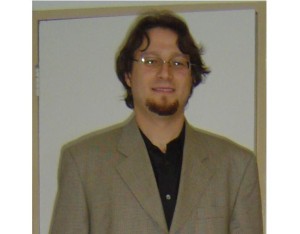 The Pro-Rector of Cooperation and Inter-institutional Relations of the Federal University of Amapá, Professor Paulo Gustavo Pellegrino Correa, holds a degree in Social Sciences (UNESP), Master's degree in Political Science with scholarship from the Pro Defense program (Capes/MD) by the Federal University of São Carlos (UFSCar) and PhD in Political Science (UFSCar). He was a visiting researcher at the University of Waikato, New Zealand. He also has an improvement course by the National Defense University (EUA) in security and defense: "Strategy and Defense Policy" and "Strategy and International Security Course"
He is a professor of the International Relations course of UNIFAP, has experience in Political Science (Brazilian Foreign Policy) and International Relations (Peace, Defense and Security), as well as experience in fieldwork in the development area in Angola.
Member of the following study groups: Armed Forces and Policy; NPPA – Research Center of the Pacific and the Amazon; and the Observatory of Guyana Plateau Borders (OBFRON).